YouTube has always had a red and white color scheme that has stayed virtually unchanged over the years, therefore a long awaited night mode is a breath of fresh air. A problem with YouTube is that there is almost no customization possibilities for any aspects of the platform.
Aside from being iconic to the YouTube brand, the colors are not very appealing as most software and websites allow users to switch to between looks, because it's easier on the eyes. The possibility to alternate between different themes on a platform is to be expected, which is why YouTube decided to implement the long awaited dark theme alongside the updated minimalist look.
---
Switch between the Light and Dark YouTube Theme on Desktop
First, make sure that you are indeed using the new version of YouTube by going to http://www.youtube.com/new
Next, click on your avatar in the top right corner to open up the drop-down menu. Look for the row that says Dark Theme: Off

Now all you need to do is click it to open up a confirmation to change themes. The colors span across the entirety of YouTube and will stay activated even after leaving the page. Don't worry, you can always go back and change it back to the default colors. It's common practice to alternate between the themes, because dark colors are less stressful to the eye in the evening.

---
Change to Dark Theme on the YouTube Mobile App
Most people don't realize it, but it's also possible to change to the dark theme on the android and iOS YouTube app. The reason why most people aren't aware of this, is because it's hidden behind multiple menus.
We will showcase how to change your color-scheme on the Android YouTube app but the process should be very similar on other operating systems as well.
The first step is to open up your YouTube app and click on your profile icon in the top-right corner, similar to the Desktop version.
Now navigate to the Settings menu option and select it. That should open up a bunch of other options, from which you need to look for the General settings.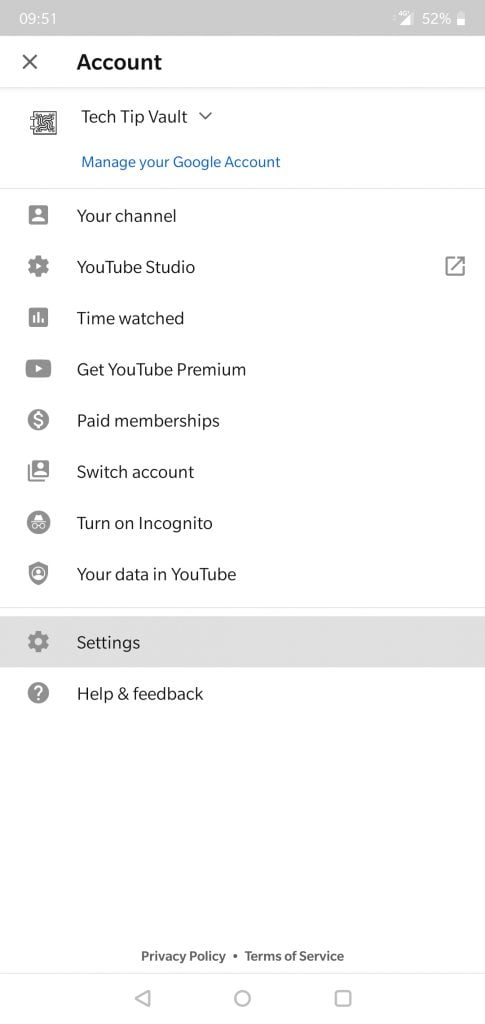 Once you find the General settings, you can find the Appearance button which let's you choose the theme of the app. There you can choose between the light and dark themes as well as the default device theme. That's all there is to it!
If that was useful, go check out our shortcut key guide to take your YouTube navigation to the next level. Also if you want to figure out how to download YouTube videos for free on PC and android, make sure to check out our massive guide on it.