Watching your favourite movies or television series on the go is one of the best forms of entertainment that you can enjoy. And what can be better than getting to do that completely free? Keep reading to find out how to install Bluestacks and Showbox on your Windows 10 PC.
Showbox, is a free app which not only provide you with all the great content you want to see. This is great alongside the ability to watch them at any time.
You can stream content online or download them to watch whenever you want, even without an internet connection. The only issue is that Showbox is technically only available on the Android platform.
The only way to normally install it is on a mobile device using an unofficial APK file. These files are not supported by the official Google PlayStore and can therefore be harder to obtain and install.
However there are some clever solutions that allow you to use Showbox on your windows PC. This way you can easily enjoy all your favorite shows on the big screen.
There are only a few basic requirements that you need to have before you can enjoy everything on your windows machine. These specifications include:
A Windows operating system. (We recommend Windows 10 as it is the most up to date and secure version)
2GB RAM (minimum)
4GB space in your hard disk
BlueStacks Android Emulator (You can download BlueStacks on their official website)
One of the most important things to keep in mind is that, you will not find Showbox on the app store. This is due to you having to install the applications manually using an APK file. Keep on reading below to find out how to install the program on BlueStacks.
---
Bluestacks Showbox – How To Get Showbox On BlueStacks?
Showbox is basically an ad supported Android app with which you can stream the latest content on any Android mobile device. Since it is an Android only app, you need something called an Android Emulator on your machine to enjoy the software.
The BlueStacks Android emulator is one of the most popular emulators recreating an Android mobile device on a computer. It allows you to pick one of many different Android devices depending on how powerful your machine is.
You can also run multiple different instances of Android devices in case you need to multitask.
The purpose of an Android emulator is to run a virtual mobile device on your Windows machine. Use of Android emulators are not only limited to watching content online on your windows machine, but it's also very popular among gamers and developers who enjoy working around with big screens. It's great for playing games in full screen and running many accounts on a mobile app simultaneously.
---
Installing BlueStacks
Now, one of the most convenient ways to enjoy content on Showbox using your windows machine is to use the Bluestacks Android emulator. In order to do this, simply follow these steps and enjoy latest content for free:
The very first step is to download the BlueStacks software on your Windows machine and run through the installer.
After that you need to download the ShowBox installation file (.apk file). Due to legal issues, we cannot link it here, but a simple Google search should find you many sources to download it from.
Once you are done installing BlueStacks and downloaded the ShowBox APK, launch BlueStacks and go to install ShowBox.
If you're using BlueStacks for the first time, use a Google account to login, in order to properly navigate through the software.
Once you've installed Showbox in BlueStacks, look for the "Android" tab and under that tab look for the Showbox app icon and in order to open Showbox.
Now simply enjoy movies and your favorite television series effortlessly on your window machine and big monitor.
---
An Alternative to BlueStacks
If you don't like BlueStacks or just can't get it to work, alternatively you can also try the Arc Welder Chrome Extension. Arc Welder functions in a similar way to BlueStacks and emulates Android through your Chrome browser in order to enjoy Showbox on your system.
This extension is only available for the Chrome browser so make sure to install it first before continuing on with the next steps.
Next you should download the latest version of the Showbox APK file on your system. As stated above, you can find many sources to download it from via a simple Google search. We don't want to link to it here, as you will have a better time finding an up to date version of the app from a dedicated download hub.
Next launch your Chrome web browser and install the Arc Welder extension from the link above and then simply click on "Add to Chrome".
Once you've got the extension installed, click on "Launch" and go through the notifications pop-ups.
Afterwards click on the appropriate tabs such as the location where to save the app data, local files and other related settings. In the same pop-up view you can see a "Choose" button (at the bottom right corner). Click on it to choose the desired folder or create a new folder altogether.
Next you will be prompted to find the Showbox APK file. All you need to do is click on "Add your APK" and choose the Showbox APK installation file.
Lastly, you go through some configuration options and testing of Arc Welder. Enable all the changes that you want and click on "Test".
If all goes accordingly, Showbox will automatically launch on the dashboard and you're ready to use it.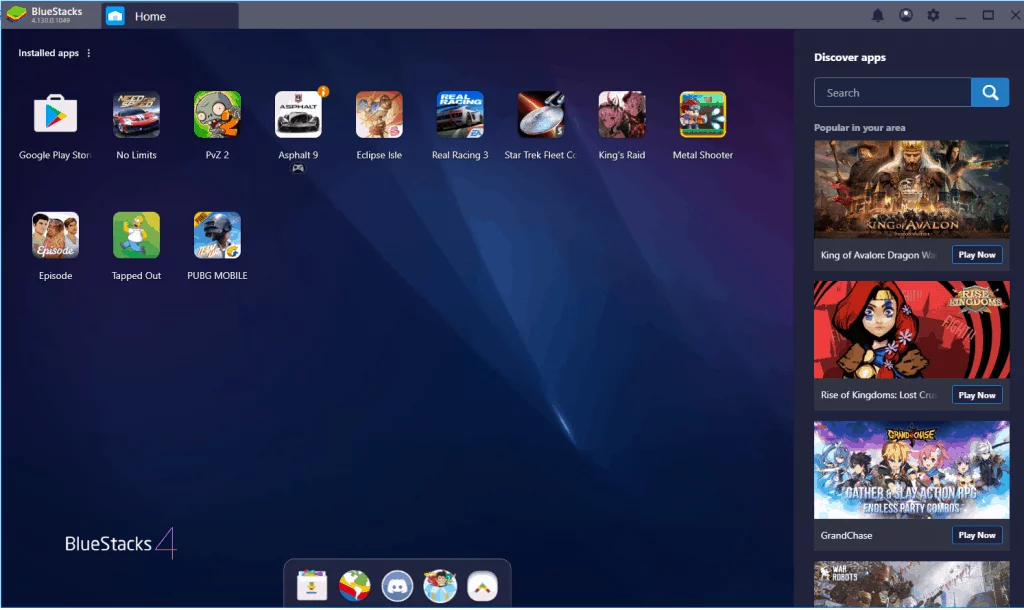 ---
Benefits of Using Showbox With Bluestacks
There are quite a few Android emulators that you can use to enjoy content with Showbox. However Bluestacks is one of the fastest, easiest and most convenient emulators for the purpose. Here are a few reasons why BlueStacks stands out from the competition:
It enables you to enjoy all features that are available in the actual app (your smart phone) on your computer system, all absolutely free.
With Showbox on BlueStacks you can easily download your favorite movies or videos and enjoy them even when offline.
One of the best features of Bluestacks is that you can use any media player which is already installed in your computer. It's also not necessary to stream content in any of the default media players.
BlueStacks is a huge organizations keeping everything up-to-date and blazing fast so it's going to be hard to find a better alternative.
You can run multiple instances of Android devices for great multitasking and other things.
You can choose your own region and Country to protect your identity. It is also easier to use a VPN connection an a personal computer rather than an actual mobile device.
---
Showbox For Windows – UPDATED 2022
The latest working version of Showbox is Showbox version 5.35. The update is loaded with tons great features and bug fixes, which makes it much easier and simpler to work around with.
Some users have said to have connection issues in 2021, so if you're one of those users there are a few solutions. The easiest one is to try using a different version of the APK. If that doesn't fix the issues, you might want to look in to a similar alternative to Showbox like Popcorn Time.
You must have at least Android OS 4.2 or later to use the latest version of the app.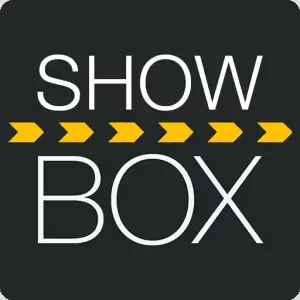 ---
Showbox APK For PC
All Android applications need an emulator to function in your PC. There are a number of emulators that can be used for the purpose such as Bluestacks, Nox Player, MEmu, Genymotion, Remix OS Player and many more.
All the above mentioned platforms enable you to enjoy any Android app on a non-Android device. BlueStacks with its latest features and bug fixes is one of the best emulators to be used on a windows machine.
If you're looking for the actual APK installation file for Showbox or any other non-official app, you can do a simple google search and the top 5 results should all give great locations to find the most up to date versions of all the apps.
---
Bluestacks Showbox Not Working? – Workarounds & Troubleshooting
Running into bugs or display issue is not uncommon when it comes to unofficial APK installers and emulators. Time and time again many people have issues with these applications to work smoothly.
Go through the following troubleshooting steps to fix some of the basic issues:
Always install the latest version of the Showbox APK file.
Keep your BlueStacks Android emulator up to date.
Try uninstalling the emulator and try again.
Update your display drivers and make sure your PC specs match those mentioned in the first paragraph.
If you're getting a connection issue, try an alternative to Showbox like Popcorn time which seems to be working better in certain regions.
---
Bluestacks Showbox Sound Out of Sync
If you're facing issues with sound being out of sync while using Showbox on Bluestacks, there are a few things you can try.
The first and foremost thing that you need to do is check all the sound settings in BlueStacks and see if everything is enabled. A lot of them are disabled by default so it's easy to miss those options.
Next you should try changing to a different Android version from the options, as they might run better on your machine, reducing any possible lag or issues.
If still things are still not working out, you can always get help from the official BlueStacks support forums.