With every single day Snapchat is taking over the world by storm, and rolling with more than 150 million active users on a daily basis. Starting from funny photos to video messages or even short speeches, people have found many ways of communicating through this app.
One of the most unique features of the app is that it allows you to upload short video conversations which automatically disappear after a short period of time. Then the shared content is lost forever. This kind of feature can be seen in the story feature of Instagram.
The application runs perfectly on your Android or iOS mobile device, but what about those who prefer to work from their desktop PC or Windows machine?
The app is officially not available for Windows or MacOS users. However, with the help of an android emulator you can easily achieve this task and run Snapchat on your desktop machine/PC.
Android emulators technically create a mobile like environment within your Windows operating system. This way you can run any android application directly on your PC. This also means an android emulator allows you to run Snapchat as well as a number of other mobile applications as well.
---
How to use Snapchat on your PC?
BlueStacks is a free android emulator that allows you to use Snapchat efficiently with all the features of the app in on your desktop computer. The purpose of BlueStacks is to enable all third party android based apps to be used, even simultaneously. It is one of the only and best applications for users who want to run their mobile apps on the big screen and without any lag.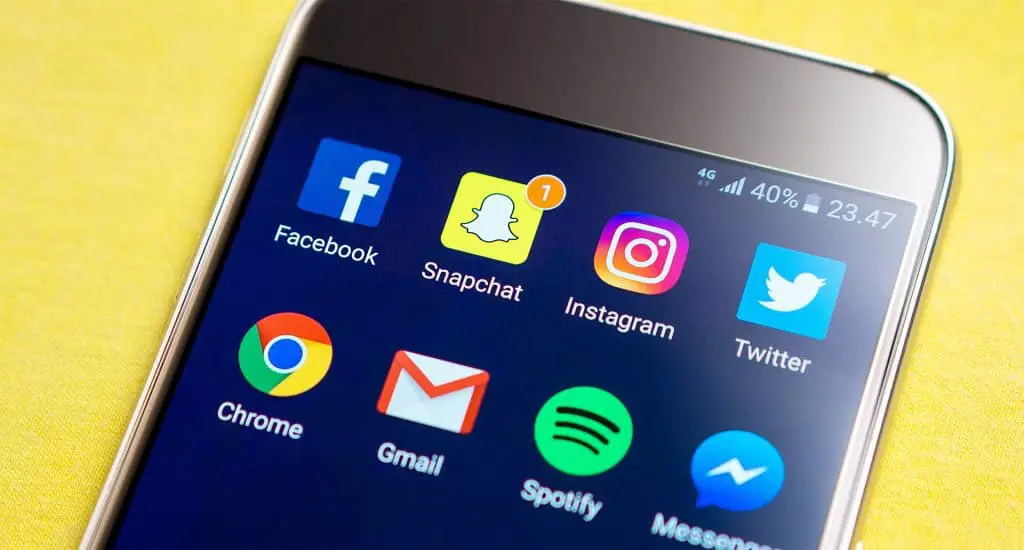 Here are the steps needed to download and install Snapchat on your PC:
Download BlueStacks from their official website at bluestacks.com
Once downloaded, complete the installation process and install BlueStacks on your PC.
After installation, go through the initial android operating system set-up.
During the set-up process, you will be prompted to link your Google account. You can safely sync BlueStacks with the Google account that you normally use on your phone, but feel free to make a new one if you wish.
Once the set-up has finished, the next step is to download the Snapchat APK file, in order to download Snapchat on your computer. Thankfully Snapchat being an official app, you can find it straight through BlueStacks by opening up the Google PlayStore.
Once downloaded, go to the "My Apps" tab and click on "Install APK".
Look for the Snapchat APK and install it.
Once installed, you can find Snapchat on the "My Apps" tab within BlueStacks.
Click on it and you are ready to go.
For the purposes of signing-in, you can either use an existing username or create a new one if you wish. Since you have the app installed on your laptop or desktop PC, you can also use your integrated or external webcam. This way you can use it as you would any other mobile app.
---
The Best Android Emulator for Snapchat
BlueStacks is definitely the best android emulator to use for Snapchat on PC. It's very simple to use and operate, and best of all it's free. The only thing you really need is to download alongside the emulator is the Snapchat APK file.
There are other options such as MANYMO Android Emulator, which also offer the same services. But with BlueStacks you can efficiently work with almost every android app via your compute. BlueStacks is a must for people who love to work more with their desktop machine and big screen.
---
BlueStacks Snapchat Not Working (Troubleshooting)
A lot of people face errors while installing or even using Snapchat on their PC using BlueStacks. The reason for such errors can be pretty much anything. For beginners there are two important things to start with no matter what kind of error you are encountering:
Always use the latest version of BlueStacks. Make sure to check the official BlueStacks website to see if you have everything up-to-date.
Make sure you have the latest version of the Snapchat APK for android. Although in the future, it is possible they will make it incompatible with BlueStacks, until then it's best to run the latest version of the app.
For problems such as when Snapchat is not working on the BlueStacks emulator, follow these steps:
Go to the Start Search Box and type appwiz.cpl – this will lead you to the uninstallation of programs within Control Panel.
Look for the BlueStacks App Player in the list and click to uninstall it. After it's done, you must restart your computer.
After rebooting, delete any remaining files associated with the app from your computer.
Download the latest version of BlueStacks and then once again try installing Snapchat on it.
For the purpose of downloading the latest version of Snapchat, follow these steps:
Go to the Google PlayStore within BlueStacks and look for Snapchat on the apps page.
Install the latest version on your machine.
You can also use a site like APKMirror to download the latest version of the Snapchat APK.
---
Snapchat Login Temporarily Failed on BlueStacks
'Login temporarily failed' is one of the most common errors faced by users who use a rooted android device when surfing through various social media sites such as Facebook, Snapchat or WhatsApp. Sometimes when logging-in via BlueStacks you might encounter an error message saying:
"Oh no! Your login temporarily failed, please try again later. If your login continues to fail, please visit https://support.snapchat.com/a/failed-login"
If you encounter this error, here is what you try to do in order to resolve the issue:
Always use the official Snapchat application even when using an android emulator. There are some unofficial APK installations circulating the web so make sure to download one from a trusted source.
Ensure that your Google account is valid and in good standing, which itself might solve many issues or errors while logging-in to Snapchat.
Ensure that the date and clock settings of your system are correct and match your region.
You should now be able to log into Snapchat on your computer or laptop.
---
BlueStacks Snapchat Update
You can easily find the latest version of Snapchat on Google PlayStore. Look for the Google PlayStore icon on the BlueStacks android emulator from the apps page and search up Snapchat.
Download the latest version on that page and install it using your emulator.
If you are looking to download the installation file elsewhere, you can still use the Google PlayStore to check which version is the latest one to keep yourself up-to-date.
It should be noted that you will need to have the latest version of the app installed at all times in order to login to Snapchat from your computer or laptop.
If you are looking for other useful apps to try out on BlueStacks, check out our other guides.