Game streaming is one of the most popular genres of entertainment. Game Streaming software allows you to push your gaming experience even further with remote streaming capabilities. This allows for streaming of games over the Internet if your bandwidth is fast enough.
The Steam Link app has been around for a few years on Android. It allows users to stream games from PC to a phone or tablet device, so you can play in a portable manner easily.
Apple also recently allowed the app to be published on its platforms so it can be used on iPhones, iPads and the Apple TV. It can be exhausting to sit in front of the PC all day playing your favorite games.
Mobile streaming allows you to go outside while still enjoying the performance of your gaming PC.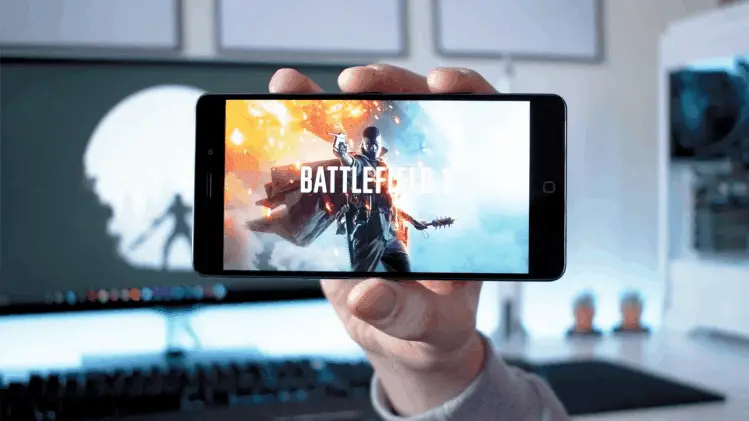 ---
How does Streaming Games to a Phone work exactly?
You can run the streaming software on your phone or any other portable device. The only limiting factor is that you must own the game in question, on Steam.
The best part is that any portable devices being streamed to do not need high-end graphics cards or processors to run the stream, as it is already computed on your PC.
Any devices that can play high definition videos without a hitch, will do the job. This includes pretty much any mobile device made in the past 5+ years.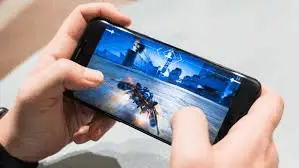 The more power the mobile device has, the better the experience will be, but that applies for most things considering gaming or streaming.
The only devices you need are a PC to run the game and a mobile device to receive the stream. Keep reading to see how simple it really is to stream your games from PC to phone.
---
Required Internet Speed to Stream Games to a Phone
The most important factor in game streaming to a phone is by far your internet speed and bandwidth. As long as your internet connection is stable, any broadband internet should work.
However in order to play on the highest quality settings you will need a more efficient router and faster connection.
Optimum performance with Ultra HD stream quality can be reached with 100 Mbps connection speed. A proper router is required to take advantage of these speeds especially over a Wi-Fi connection. A good network makes everything easier.
The other important factor is to have a good signal strength on both devices to ensure a stable connection. Even with lower end connections, all you really need to do is lower the stream quality, so in any case you can enjoy streaming games to a mobile device.
---
How to Setup Steam Link and Start Playing
The Steam Link app is remarkably easy to set up and best of all, it's completely free. You can download it for your device of choice from one of the links below:
Steam Link for Android Devices (Google Play)
Steam Link for Apple Devices (Apple Store)
Once you've installed the app and run it for the first time, the app scans your network for computers running Steam. Once a PC is found on the same network, you'll see a 4-digit PIN to connect your phone. Type this PIN into the pop-up that appears on the Steam window to initiate the connection.
The app will test the network to make sure it's fast enough, then you will be taken to the home screen. That's all you need to do. Now you're ready to start enjoying your PC games on a phone.
Now that you have your setup completed, why not check out how to share your games with your friends to play their games on your phone too.
---
Using Gamepads or Controllers on the Device
A dedicated game pad improves the gaming experience many times over. On an iPhone, you need an Apple-approved controller, also known as a 'made-for-iPhone' or MFi controller.
They attach directly to the device and allow games to be played in a more convenient way rather than using touch controls. Android devices have a lot more options as they can be used with almost any Bluetooth or wired controller.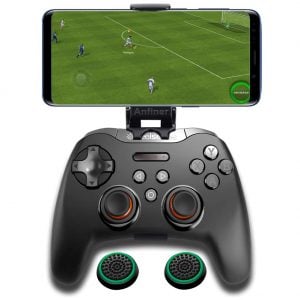 For example, the Steel Series Stratus XL is a solid wireless controller designed with mobile gaming in mind. Using a wired Xbox 360, Xbox One, or PlayStation 4 controller is also possible, by connecting them through a USB On-The-Go cable and plugging that into your mobile device.
Once connected, the device will automatically recognize the controller and you're ready to roll.
---
Benefits of Streaming Games from PC to Phone
By streaming games through the internet instead of downloading and playing them on mobile device allows for tons of benefits. We listed a few great reasons why you should try streaming your games from your PC to your mobile device instead.
By running a video stream instead of processing the game, you wont be straining your phone components and risking overheating.
You wont be facing choppy performance even on higher end triple A titles regardless if you are using a new flagship mobile device or not.
No need to create new users on mobile games and prevent the grind all over again.
Latency is very low as all software is optimized for performance to make the gaming sessions as fantastic as possible.
Ability to move around or even go outside to play. Allows for better socializing and improves health in general.
If you're looking for other similar cool stuff to do on your Android device, check out our recently updated list of the 25 coolest apps for Android this year.
If you're more intrigued about the streaming aspect of PC and mobile, why not check out how to get started on Twitch and how to use Twitch Alerts.