not in any specific order
, but vetted by us for quality.Let us know if you want more lists of cool apps like this for Android or iOS. We will be happy to make updates and look for more cool apps.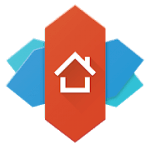 Nova Launcher
Category:
Launcher
Price:
Free / $4.99

Let's start off with the best launcher app you can possibly get for your phone,
Nova Launcher
. The Nova Launcher has dominated the PlayStore launcher market for years and years.This is all for good reason, as the launcher provides an unparalleled amount of features and tweaks.
It is smooth, lightweight and lets you customize nearly every aspect of your phone.
The app contains downloadable icon packs, backgrounds and much more. You can even download pre-made themes, or just stick with the default light or dark theme.Apps can be organized in drawers, scrolling can be customized and even notification badges can be modified.All animations can be customized changing their speed and appearance. There are tons of navigational caveats and features to ease your way around the phone.The best part about it all is the fact that it is free. A premium version is available for $4.99, which offers tons of extra features and addons.We highly recommend the premium version, if not for any other reason than support the great developers. This is always the first app I download on a new Android phone, making it the coolest app for Android on this list.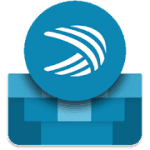 SwiftKey
Category:
Keyboard
Price:
Free / $1.99

SwiftKey
is one of the coolest and most useful apps you can get for Android. Ever since its release, the app quickly became so popular that it was bought by Microsoft who continued the development.The SwiftKey keyboard uses
artificial intelligence
to learn and predict what the user is trying to type, before they type it. This allows for amazingly fast typing and using simple gestures and motions to type full words.This way you can type on your device more efficiently than ever before. This is accompanied by advanced auto-correct and
predictive algorithms
to enhance the typing experience even further. Alongside the fantastic core functionality, SwiftKey has a bunch of other useful features as well.The keyboard offers a
huge database of GIFs
to use in chat, alongside a huge variety of different color schemes for the keys.The app is secure in the manner that it does not store any sensitive user data like passwords.It also supports bilingual options, which allows you to type in up to 5 different languages without switching any settings.There are over
200 different supported languages
. This tends to be a huge plus selling point for international users.You can try SwiftKey for free, so might as well give it a shot. If SwiftKey doesn't tickle your fancy, move on to the next entry from Google, the Gboard.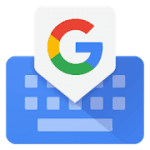 Gboard
Category:
Keyboard
Price:
Free

Gboard
is another fantastic keyboard for Android, made by Google. Functionally, it is quite similar to SwiftKey.Gboard features gesture typing that allows swiping through letters to form words. The app also offers different themes, emojis and GIFs to use in your chats.However, Gboard has some unique features as well, which set it apart from other keyboard apps.
Unique to Gboard, it supports voice typing as well as a built-in google search
which allows you to search things from google without changing apps or closing the keyboard.Between Gboard and SwiftKey, it really all boils down to preference. They're both fantastic keyboard apps packed full of features. Gboard has the added benefit of being developed by Google, so it will
always be up to date
and secure even with new versions of Android.We recommend you give them both a whirl, as they're free and once you get used to gesture typing, you will never go back.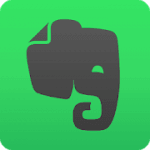 Evernote
Category:
Notepad
Price:
Free / Premium: $7.99 a month Business: $14.99 a month

Evernote
is a hugely popular note-taking platform. It is available on nearly every device and operating system, so the app keeps your notes synced accross all platforms.Evernote deserves its spot on the list of coolest apps for android mostly because of its usefulness. It
supports taking notes in many ways and formats
, including text, audio, video, photos and even sketch drawing.Evernote looks and feels smooth, as it supports variety of themes and the very important dark mode which we've learned to love. We've made a guide on how to change your
YouTube
or
Twitch
into dark mode as well.The app provides
widgets for the home-screen
for faster access and reminders for To-Do lists alongside much more.Best of all, the app is free, so there's really no reason not to give it a shot. If you're looking for a more light-weight note taking app, you can just use the Google Keep app, a bare-bones but easy to use notepad app.If you just need a To-Do list, check out TickTick, summarized towards the end of this list.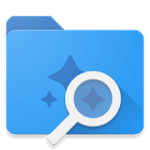 Amaze File Manager
Category:
File manager
Price:
Free

When it comes to cool apps for Android,
Amaze File Manager
is more on the useful side. Android does come with a file manager pre-installed but it only has the most basic functionality. Although it is enough for most users, an advanced user is going to need more control over files and APK packages.Amaze File Manager comes with a ton of features, but it maintains a
lightweight and efficient
form. As with most apps on this list, it is also free with some additional in-app purchases to support development.Amaze File Manager includes
file sharing over wireless connections
as well as local file browsing.Where Amaze FM shines, is its unique features. The app comes with a root explorer for power users as well as an app manager.The app manager can be used to
manage and uninstall apps
and bloatware.As for the design side, the app provides a variety of themes to choose from and top of the line encryption possibilities, so you can be assured your files are safe.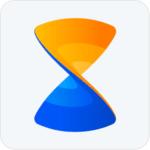 Xender
Category:
Filesharing
Price:
Free

Xender
is one of the best apps for sharing files between phones. The reason it's one of the coolest apps on this list, is because it doesn't require cables, internet or bluetooth to transfer files.The app just needs all devices to have Xender installed and that's all you need to transfer any type of files.Basically the app makes a link between two devices and
transfers data way faster than Wi-Fi or bluetooth
.Xender is a
cross platform
app so you can transfer files to your PC without any other software.The design is clean and the app has a
file manager built-in
to manage your files with ease. Not only is the app free, but it supports over 20 languages and has a great support team.Xender should definitely be your number one choice when it comes to sharing files between your android devices. The only downside is that the app is not supported by all Android versions, but check the PlayStore page from the button on the right to see if yours is supported.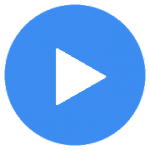 MX Player
Category:
Media Player
Price:
Free / $5.99

MX Player
is one of the most versatile video players for Android. You can play all the major video types with the MX Player.The app has
hardware acceleration
possibilities to play larger videos more efficiently without problems.The player works on multiple cores so the videos are rendered more efficiently and put less load on your device at once. There are many unique features that sets this player apart from all the other ones.MX Player
supports subtitles
and you can even modify them on the fly.
 Gesture controls
can be used to zoom and pan videos simply by swiping around.The app even has a
child lock
feature which disables the use of other apps to prevent your kids from messing around your phone while watching something.The MX Player is free but contains ads, so if you like it, consider buying the pro version that removes all ads. Other than that all the features are the same in both versions.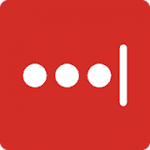 LastPass
Category:
Password manager
Price:
Free / $36 a year

LastPass
is the most popular password manager app in the world. It's been around for years and works on all platforms, which makes it the best option on Android as well.LastPass is full of features and locks down all your passwords and information securely. The app has the option to automatically fill in all your login details in apps and web browsers.You can
generate new secure passwords for each website with one tap
. The best part about it is that they stay synced on all platforms.The app is free to use but it does have a fairly cheap premium plan as well. The premium version allows for unlimited sharing of passwords, a large encrypted file storage as well as multi-factor authentication. It also gives you the possibility to
use your phones integrated fingerprint scanner to unlock your PC
.If you're at all concerned about the safety of your online activity, we highly recommend a password manager like LastPass.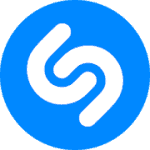 Shazam
Category:
Song finder
Price:
Free

Shazam
is one of the coolest apps you can possible download for your android device. It is a music recognition app that detects any song playing into the microphone.It literally works like magic,
within a few seconds the app will scan any song perfectly
.Shazam can even scan many songs without the use of internet, but a data connection is recommended for better recognition and many additional features.Some of the additional features include karaoke style videos, links to the originals songs and even
recommended music based on the results
.Shazam syncs between multiple devices so you can find your songs easily anywhere. You can't listen to the full song on Shazam, but it should give you enough to go on to find the full versions. If you're looking for an ad-free music listening experience, check out our guide on how to
install YMusic on Android
.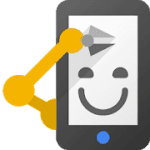 Automate
Category:
Automation
Price:
Free

Automate
is one of the more interesting apps out of all the cool apps on this list. This app can be used to automate almost anything on your phone through simple flowcharts. Only your imagination is the limit on what you can automate.This could be things like
changing volume, settings, GPS or even triggering events based on your location
. Want to turn your phone on silent when you get to work? Turn off GPS when your battery is low? All of this is only a few swipes away.The best part about the app besides the fact that its free, is the community.You can
download automated tasks others have made
and use them on your device. This way you can just quickly find the most popular ones and don't bother making flowcharts yourself.You can then customize those community created features as you please.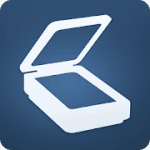 Tiny Scanner
Category:
Scanner
Price:
Free / $4.99

Tiny Scanner
is exactly what it sounds like, a portable scanner. This is one of the more useful apps as it allows you to scan any type of papers and documents, then saving them as an image or a PDF.The scanning happens
through your devices camera
, detecting the scanned pages edges automatically. The app allows for easy sorting and management of your data.Tiny Scanner allows you to scan in color, gray-scale or black & white. You can then share your scans through email, Dropbox, Evernote and many more. You can even
send them directly to your computer through WiFi
.A paid version is also available which removes ads and provides a few advanced features. We recommend you try the free version first and see if you enjoy the functionality.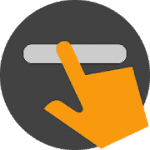 Category:
Android navigation
Price:
Free / $1.50

If you've seen cool gesture controls on new phones, now there's a way to get them on your device too. The
Navigation Gestures
app basically allows you to replace your navigation bar buttons with gesture controls.This allows you to
get rid of the ugly stock navigation bar
altogether. Navigation gestures are implemented in the 9 Pie version of Android, but if your phone doesn't support it yet, this is app your best bet.You have tons of options to
customize the actions your gestures do
. The best part is, with this app you don't need a rooted phone and best of all it's free.The app also has a premium version for less than 2 dollars which adds more features including pull down notifications, screenshots and even media controls.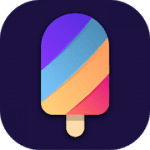 Walli
Category:
Wallpapers
Price:
Free

Walli
is a very cool Android app wallpaper app. It's not just any ordinary wallpaper database. The app offers only very high quality wallpapers and they pay dividends to to all the artists.This way the artists get paid and can keep providing more amazing art. The app is slick and smooth to allow for great usability.They've recently added an amazing feature,
automatic wallpaper changer
. It allows you to automatically swap between different wallpapers at any intervals.This way you get a
new look every time you open your phone
. This is definitely one of the coolest wallpaper apps for android out there, we highly recommend to check it out.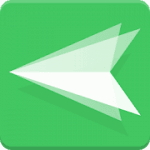 Air Droid
Category:
Screen Mirror
Price:
Free / $1.99 a month

AirDroid
is the most popular screen mirroring app on the market and for good reason.First you need to install AirDroid on your phone or device, as well as on your PC.Then you can access and manage your device from your computer wirelessly. The app shows your calls, SMS, app notifications and anything else you want on your monitor.Some of the cool features also include
file transfer, making calls through your PC
and even file management.You can
share your clipboard
for note taking as well as backup your photos and other media to your computer hard drive.Best of all, AirDroid is free and
no root is required
to take advantage of all these cool features. You can pay a small monthly fee to increase data limits, remove ads and gain access to a few more additional features.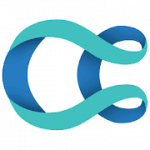 Ultimate Facts
Category:
Learning
Price:
Free

Ultimate Facts 
is one of the coolest ideas for an app on this list. If you've ever gotten on an endless Wikipedia loop reading weird factoids and articles, this is basically a more advanced version of that loop.You can
read about any topics
in the form of short, easy to read articles. The app has thousands of articles and over a million videos to learn new things every day. There are even puzzles and quizzes to keep you interacting with the information.Ultimate Facts also has a lightweight design, not wasting your precious data. You can follow topics you enjoy to get recommendations based on them.The app also allows for
daily push notifications to remember to learn something new
.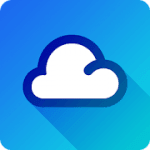 1Weather
Category:
Weather
Price:
Free / $1.99

1Weather
is one of the coolest weather apps for Android out there. With it's sleek and modern design, you wont need any other sources to check today's or even next months weather.You can
track weather from up to 12 locations at once
. Detailed data includes things like temperature, wind speed, humidity, visibility, UV index and many more. You can even see the forecasts up to
12 weeks in advance
.The app can be customized to show the temperature in Fahrenheit or Celsius as well as tons of different languages.The UI includes impressive
live weather backgrounds
as well custom notifications with optional audio cues.You can even track the lunar phases and track sunrise/sunset times. If this ain't the most versatile free weather app, let us know!You can pay a one time fee of $1.99 to get rid any pesky ads, but in our experience they don't interfere with the usability much.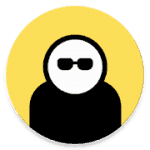 Bouncer
Category:
Security
Price:
$0.99

Bouncer
is one of the coolest security apps for Android. It functions as a "virtual bouncer" for your phone, keeping track of what rights your apps have access to.It will ask you if you wish to give access to apps and for how long. If the app wants access to your camera or contacts in the beginning, Bouncer will allow the access for a few minutes and then revoke them.This way you can
use all the apps you want without risking your privacy later on
.Bouncer requires no root and makes sure no apps are doing anything they're not supposed to in the background.Today more and more apps are released, including shady ones. Most of the time they ask for way more permissions than necessary.Now we have a way to counter that for the low price of a dollar. If you care about your privacy, Bouncer is a necessity.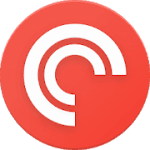 Pocket Casts
Category:
Keyboard
Price:
$3.99

The coolest podcast app for Android hands down is
Pocket Casts
. It has a sleek and fresh design which even won a  Google Material Design Award.You can listen to any podcasts from a massive selection and even
build a queue
so you will have a continuous flow of content.The playback options have tons of unique features like
skipping through silent sections, boosting volume, playback from a smartwatch and much more
.Pocket Casts allows for you to download podcasts online or from iTunes.You can
sync your podcasts in the cloud
and filter out ones you don't like.Due to its low price and massive amount of unique features, there's hardly any better options for podcast lovers.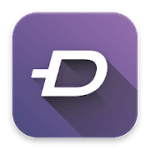 Zedge
Category:
Wallpapers & Ringtones
Price:
Free

Zedge
is definitely the best option when it comes to finding new ringtones and notification sounds on Android.Zedge has a
huge database of audio clips, ranging from songs and remixes for ringtones
, to cool snippets for messaging sounds.This app is usually the first one I download on a new device to get it sounding exactly like I want it to. On top of the high quality audio selection, there are also graphics.Zedge has a massive selection of
icons and wallpapers
to choose from. Although we recommend Walli for this, most people will be satisfied with Zedge's selection.You can also
save any favorites
to your account in order to keep your audio cues consistent across all your devices.As an added bonus, a lot of the sounds are localized, meaning you can find many  songs and sounds uploaded by users from your country, alongside the worldwide selections.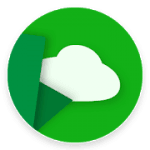 Clip Cloud
Category:
Sync with PC
Price:
 $2.25 per year / $6.99 Lifetime

Clip Cloud
serves a simple purpose but it does its job well. The app allows you to
share your clipboard between devices
, so if you copy something on your phone, you can paste it on your PC and vice versa.The
data is encrypted and sent over the Google Cloud service
, so you can rest assured your data will be transferred fast and securely.To install the service on your PC, you must be using the Chrome browser and install the Clip Cloud extension. It is available for
free on the Chrome Web Store
.Your data is not stored anywhere and the app is very lightweight so it wont drain your battery either.The maximum paste length is 2000 characters. The only downside is that it does cost around 2 dollars a year, but you get a 30-day free trial so you can safely try if you enjoy the app.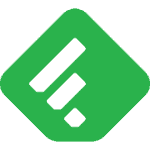 Feedly
Category:
News
Price:
Free

Feedly
is a very cool news app for Android and stands out with its unique features. You can subscribe to any news source you wish and receive all new posts and articles in one place.It's great for
filtering out useless news
and information about topics you don't care about. Feedly is based on RSS feeds from various news websites and publications.The design is clean and the app is lightweight for fast navigation and access. They've recently redesigned the entire app and it already has over 5 million installations.If you cant find anything to read, Feedly has
recommended topics you can pick from
. Once you start using Feedly to track keywords, brands and news channels, you won't need any other news source  on your mobile device.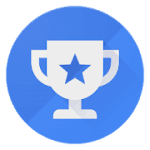 Google Opinion Rewards
Category:
Money making
Price:
Free

The
Google Opinion Rewards
app is a very interesting product from Google. The basic premise is quite simple. First you install the app and connect your PlayStore account to it.Then you have to answer some personal questions about your life and habits. Once you've filled out the details, you can just leave the app and wait for it to ask you some questions in a survey format.
Each answer you give will earn you real money
. Simple as that.The catch is, all the earnings can only be used in the Google PlayStore. That being the case, there's always something useful to spend those earnings on, like many apps on this list.There's no reason not to install this app, as you're bound to have some spare time to answer questions at some point.
Note:
The app is currently only available in 22 countries as of writing this list. You can check out a
current list of available countries here
. You must also be at least 18 years old to participate.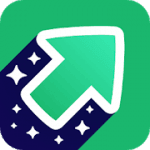 Imgur
Category:
Image Database
Price:
Free

Most people who have used the internet for a while have heard of
Imgur
. In it's basic form, Imgur is an image sharing platform and database.It has been around for over a decade and contains
millions of images and gifs
. The main reason for Imgurs fame and fortune is the fact that it's free and there's no limit on how many images you can upload.Once installed, you can use the Imgur database to
insert gifs or pictures into all your posts and messages
.It's a perfect companion alongside the pre-installed Giphy animations. Anytime you have a few minutes to waste, you can go browse and rate funny or cool images, but be careful, it is extremely addicting.A recent update to the platform even allows you to view and
upload gifs with sound
! We highly recommend you give this app chance, as it's free and a great place to find inspiration.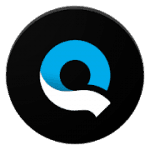 Quik
Category:
Video editor
Price:
Free

Quik
is definitely coolest Android video editor made by GoPro. To use Quik, you just add a bunch of photos or video clips into the editor and you're ready to make a video.There are tons of customization options for your clips, including
trimming, slo-mo, cutting, GPS stickers, and many more
unique features.You can choose from a huge library of songs or add your own in the background, then save the final video in
1080p 60FPS 
crisp quality.There's not much more you can ask for in a free video editing app.The Quick editor also has a bunch of
themes, graphics and fonts
to choose from to personalize your experience even further. The features and quality of this app rival and surpass most paid apps with ease.This is one of the coolest apps you can find for your phone if you take a lot of videos and pictures. As it is
developed by GoPro
themselves, you can rest assured it stays up to date and available.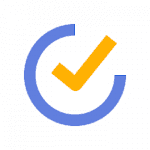 TickTick
Category:
To-Do list
Price:
Free / $27.99 per year

TickTick
is a fantastic To-Do list app that has a huge variety of features. This is the best available to-do list and task manager app on the PlayStore, rivaling all the paid varieties out there.It's very lightweight and super simple to use. TickTick is a
cross-platform app so you can sync it to your computer and the web
to keep up to date everywhere.There are tons of
widget options
to access and modify your tasks with ease. You can upload attachments and set reminders as well.Although the most important features are free, you can pay a moderately cheap yearly subscription for tons of great features.These include things like a calendar view and timers on tasks to stay focused on your studies or work.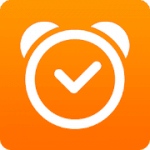 Sleep Cycle
Category:
Alarm Clock
Price:
Free / $29.99 per year

Sleep Cycle
is a personal favorite when it comes to alarm apps on android. It's not just an ordinary alarm clock.Sleep Cycle takes advantage of the phones accelerometer, constantly checking how much you move around while you sleep.Just place your phone face down next to your pillow and let the app handle the rest. You must give a half an hour time frame to wake up and Sleep Cycle will measure when you're not in a deep sleep and
wake you up at the optimal moment
.The app stores your sleep data so it will work more efficiently as time goes by. It might seem crazy, but it really works.The app is free so there's no reason not to try it if you have issues waking up.You can also buy a moderately cheap yearly subscription which enables some more features. One of those features, my favorite, is
ambient sounds like a forest or rain drops on a roof
which help you fall asleep.The app then checks your movement and stops the audio automatically when it thinks you've fallen asleep.The apps on this list have been handpicked for quality, but apps change over time. If you find broken links or better alternatives, let us know in the comments below. Other than that, we hope you found some cool apps for your Android on our list!